DENTAL BONDING — DENTIST IN FORT MYERS, FL
Fort Myers Top Rated Local® Dental Bonding
Dental Bonding with Gold Standard Dentistry in Fort Myers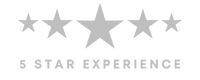 Fort Myers Dental Bonding
If you have stained, broken, or chipped teeth, you may feel self-conscious about the appearance of your smile. There is a solution to this problem! At Gold Standard Dentistry in Fort Myers, FL, we offer dental bonding services to patients who wish to correct cosmetic problems with their teeth. With dental bonding, you can improve the appearance of your smile, which can ultimately boost your confidence and self esteem.
If you're ready to take the next step in improving your smile and your self-confidence, contact Gold Standard Dentistry about scheduling an appointment. Several cosmetic and preventive dental procedures are available to our clients and we're excited to help you find the right option for you. Learn more about dental bonding services and how they can help change your life!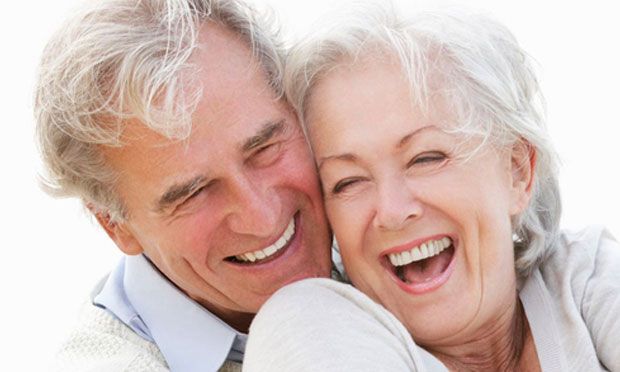 WHAT IS DENTAL BONDING?
Dental bonding is a cosmetic dental procedure that involves the application of a tooth-colored resin material to the teeth in order to improve their appearance. The material is applied to the tooth and then hardened with a special light to make the material hard and secure. This procedure can be used to repair minor chips, cracks, discoloration, or misalignment in the teeth. Additionally, it can be used to change the shape of the teeth, close gaps between the teeth, or even make teeth appear longer. The dental bonding process is usually very painless and can be completed in one office visit.
Once dental bonding is installed, your tooth will appear to be naturally white and unmarred by imperfections like cracks, chips and more. Whatever damage your teeth may have sustained over time will be hidden by the dental bonding procedure. This makes dental bonding a common choice for patients who have multiple types of damage on their teeth.
BENEFITS OF DENTAL BONDING SERVICES
Dental bonding services offer many benefits, including:
Beautiful Smile. We all want to love the way we look when we smile. If you've been unhappy with the appearance of your smile, dental bonding can help restore your confidence and happiness with the way you look.
Tooth Protection. The resin used for dental bonding can protect your teeth from bacteria and will help seal cracks and other imperfections, thus protecting you from infection, dental decay and more. Bonding can be used to close gaps between the teeth, to improve the shape of the teeth, and to improve the color of the teeth.
Safe Procedure. Dental bonding is a safe procedure made from composite resin material. The dental professionals at Gold Standard Dentistry have years of experience installing dental resin on patient's teeth.
Quick Treatment. Dental bonding can be installed quickly and easily. Your dentist at Gold Standard Dentistry can tell you what to expect from the dental bonding procedure.
Affordable: Dental bonding can be a much more affordable option compared to veneers or crowns.
CARING FOR YOUR TEETH AFTER DENTAL BONDING
Oral care after dental bonding is an important part of maintaining your new smile. After your dental bonding treatment, it's important to brush and floss your teeth twice a day and visit your dentist for regular checkups. It's also important to avoid foods and beverages that can stain your bonded teeth. Eating crunchy and hard foods can also damage your bonded teeth, so it's important to chew carefully. Additionally, you should avoid smoking, which can stain and weaken your dental bond over time. Using a fluoride mouthwash can also help protect your bonded teeth from decay and cavities. With proper care and maintenance, your dental bonding can last for many years.
EXPECTED LONGEVITY OF DENTAL BONDING PROCEDURES
The longevity of dental bonding depends on the type of bonding material used, as well as the patient's oral hygiene habits. Generally, dental bonding can last for up to 10 years with proper care, such as regular brushing, flossing, and visits to the dentist. However, it is important to note that certain factors, such as teeth grinding, can reduce the lifespan of the bonding material. Additionally, the material used in dental bonding may become stained over time, so it is important to avoid foods and drinks that may cause discoloration.
WHO NEEDS DENTAL BONDING?
The best way to find out if you're a good candidate for dental bonding is to speak with your dentist at Gold Standard Dentistry. The best candidates for this procedure are patients who take good care of their teeth, have good oral hygiene habits, see the dentist on a regular basis and have overall good oral health.
Before recommending dental bonding, your dentist will want to examine your teeth to determine whether this is the right procedure for you. If you're interested in dental bonding for your teeth, contact your dentist to make an appointment.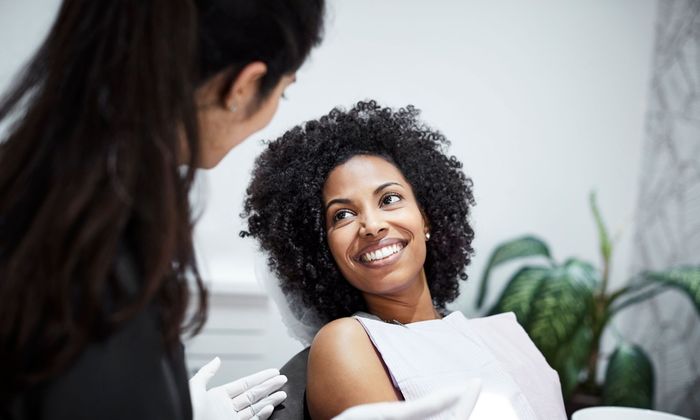 CONTACT GOLD STANDARD DENTAL IN FORT MYERS, FL
Everyone deserves to love the way they smile. If you suffer from cosmetic defects in your teeth, contact Gold Standard Dentistry today to determine whether dental bonding In Fort Myers, FL is the right procedure for you. We help patients with this procedure all the time — and we can help you too! Call today to make an appointment and learn more.
Ready to get started? Schedule a free estimate with us today
BUSINESS HOURS
Monday: 8:00AM - 4:00PM
Tuesday: 8:00AM - 4:00PM
Wednesday: 8:00AM - 4:00PM
Thursday: 8:00AM - 4:00PM
Friday: 8:00AM - 12:00PM (Administration Only)
Saturday: CLOSED
Sunday: CLOSED