Dentist in Fort Myers, FL
Dentist in Fort Myers, FL
Top Rated Local® Dentist in Fort Myers, FL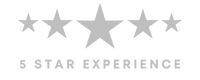 When it comes to finding a dentist in Fort Myers, FL, you want to work with a dental practice that not only provides top-notch dental care but also offers a personalized approach to address your unique needs. Look no further than Gold Standard Dentistry! With a commitment to excellence, cutting-edge technology, and a skilled team, we strive to provide the highest standard of dental care to our patients. In this blog post, we will delve into why Gold Standard Dentistry stands out as the best dentist in Fort Myers.
Top Rated Local® Dentist in Fort Myers, FL
There are so many benefits to visiting our dentist in Fort Myers, FL. Below are some of the reasons that our patients come to us for teeth whitening.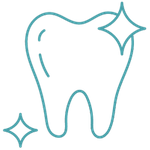 5 Stars
Truly top quality experience remedying an unexpected and traumatic dental accident. Dr. Goldstein and his assistant Amanda handled the whole thing with the most skillful and efficient work I can imagine, and in the kindest and most helpful manner. A high level of worry on my part was wiped out with prompt and kind consultation and a prompt and much less than extreme procedure. Couldn't ask for better.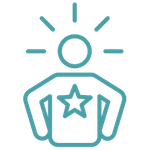 Best Dentist
Gold Standard Dentistry is the cat's meow! Yesterday, my visit was the best experience I have ever had at any dentist! Every interaction was great and explained! So glad I found them!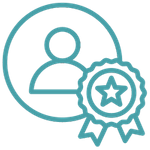 Professional
I had a dental emergency right before I was to leave for vacation. After making a few desperation phone calls, I was given the number to Gold Standard Dental. They were able to get me in and made whole again just in time. From the moment I walked in everyone was genuinely nice and eager to help. Thank you all very very much!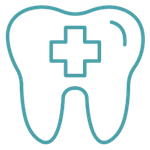 Improved Oral Health.
Teeth whitening helps to remove plaque and tartar buildup which can lead to oral health issues such as cavities and gum disease. Whitening teeth also helps to prevent staining and discoloration which can be caused by certain foods and drinks.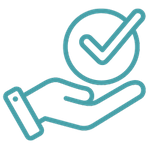 Highly Recommend
Ryan and Dr. Goldstein went above and beyond. I was nervous and they were so compassionate and professional with making me feel better. They were able to take care of three of my teeth and I had ZERO pain the entire time I was in that chair. I would recommend this office to anyone!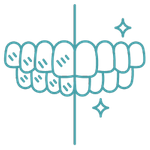 Very Pleasant
I would highly recommend Gold Standard Dentistry. Dr. Goldstein and his assistant made me feel very comfortable. Dr. Goldstein explained everything as we were going. I am usually nervous with dentist. I will only use Dr. Goldstein in the future. What a great experience I had at my appointment. I got their a few minutes early and I got in right away. The office is has up to date technology . I got a crown on a tooth. They made tooth in the office that day. From start to finish I was there two hours. I left his office that day with a permanent crown on my tooth. Office area is nice. The office staff was very pleasant also.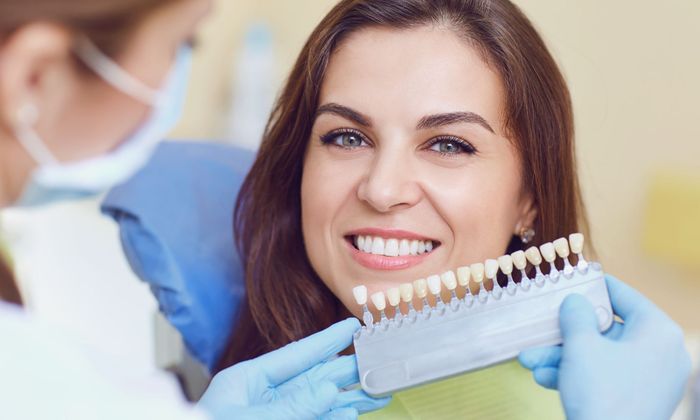 Exceptional Quality of Dental Care
At Gold Standard Dentistry, we are dedicated to providing exceptional quality dental care to our patients. Our team of highly skilled dentists, hygienists, and assistants undergo continuous training to stay at the forefront of the latest dental techniques and technologies. We prioritize patient comfort, coupled with superior treatments to ensure each visit is as pleasant as possible.
Comprehensive Dentistry Services
From routine cleanings and preventive care to advanced procedures, Gold Standard Dentistry offers a comprehensive range of dental services. Whether you require a filling, teeth whitening, dental implant, cosmetic dentistry, or restorative treatments, we have the expertise and technology to deliver outstanding results. We focus on providing customized treatment plans tailored to your specific dental needs, delivering optimal oral health and a beautiful smile.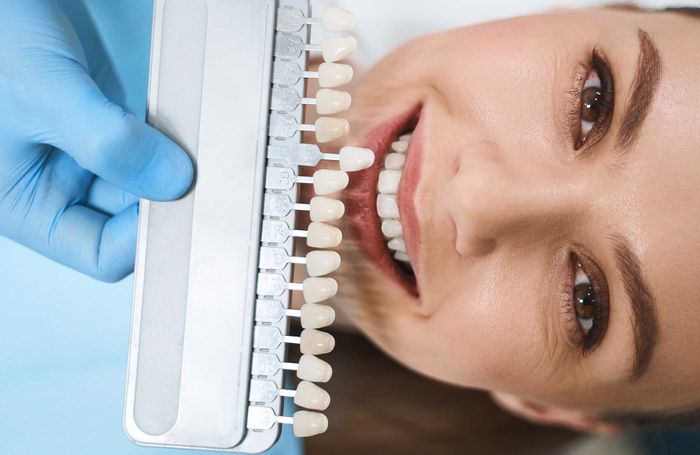 Personalized Approach
We recognize that every patient is unique, with different concerns and goals. Our team at Gold Standard Dentistry takes the time to listen and understand your dental needs, addressing any questions or concerns you may have. We believe in building long-lasting relationships with our patients, centered around trust, communication, and mutual respect.
State-of-the-Art Facilities and Technology
At Gold Standard Dentistry, we invest in state-of-the-art facilities and cutting-edge dental technology to enhance the patient experience and ensure precise, efficient treatments. From digital x-rays, intraoral cameras, to high-tech equipment, our dedication to staying at the forefront of dental advancements enables us to deliver exceptional results.
Ready to get started? Schedule a free estimate with us today
BUSINESS HOURS
Monday: 8:00AM - 4:00PM
Tuesday: 8:00AM - 4:00PM
Wednesday: 8:00AM - 4:00PM
Thursday: 8:00AM - 4:00PM
Friday: 8:00AM - 12:00PM (Administration Only)
Saturday: CLOSED
Sunday: CLOSED