Fort Myers Top Rated Local® Veneers
Veneers with Gold Standard Dentistry in Fort Myers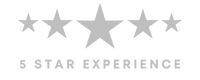 Fort Myers Veneers
Stained, chipped and misshapen teeth can have an impact on your confidence. Some people don't like to smile just because they don't like to see their own teeth, or they don't want others to see their teeth. This is an unfortunate problem — and there's a solution that can help.
Dental veneers are an effective tool in cosmetic dentistry and can cover defects like cracks, chips and more. As your dentist in Fort Myers, FL, the professionals at Gold Standard Dentistry offer expert dental veneer installation for patients who want to see improvements to the cosmetic defects on their teeth. If you're interested in improving your smile and having the perfect teeth you've always dreamed of, schedule your appointment with us today! Gold Standard Dentistry is passionate about helping our patients feel at their best with cosmetic dental procedures and other forms of dental work. Learn all about our veneers down below and contact us if you have questions!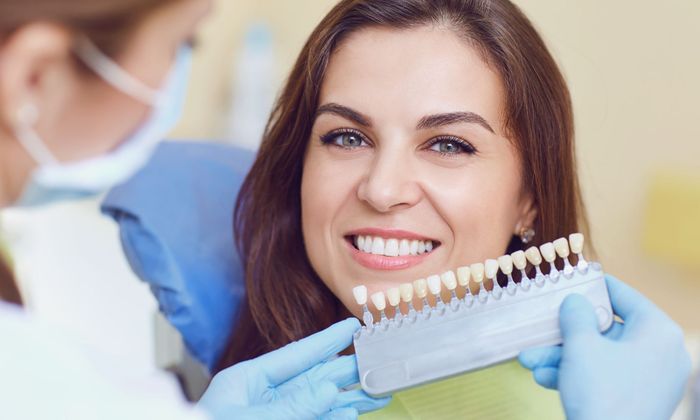 DENTAL VENEER SERVICES IN FORT MYERS, FL
A dental veneer is a cover that's adhered to the front of the tooth. Veneers are designed to cover imperfections like chipped or discolored teeth, misaligned teeth, and gaps between teeth. Unlike crowns, dental veneers do not fit over the entire tooth — veneers are only attached to the front of the tooth. They provide no structural support; they're entirely cosmetic.
Veneers are typically made of porcelain, which is a ceramic material that is translucent and highly durable. This type of dental work is usually permanent and can last up to fifteen years with the proper care and maintenance. Veneers are often used to improve the aesthetics of a smile, and can be an effective way to enhance and restore the beauty of one's smile.
Benefits of Dental Veneers:
Aesthetics. Dental veneers make your smile beautiful, pearly and white. If you are dissatisfied with the appearance of your teeth, especially if there are multiple things going wrong with your teeth, dental veneers offer a chance to change the appearance of your teeth without going through multiple procedures.
Improved Confidence. Dental veneers can change the way you feel about your smile. If you have a hard time flashing your smile to friends or professional contacts, dental veneers can make you proud to show your teeth in front of others.
Protection From Further Damage. Dental veneers can offer protection against damage by creating a protective barrier between the teeth and the external environment. Since veneers are thin shells of ceramic or composite material that are bonded to the front of the teeth, they help to protect the vulnerable outer layers of the teeth.
Reduced Discomfort: Dental veneers are thin and can be placed over existing teeth without causing any discomfort. This allows you to improve the appearance of your teeth, making them look more uniform and straight, without worrying about any pain.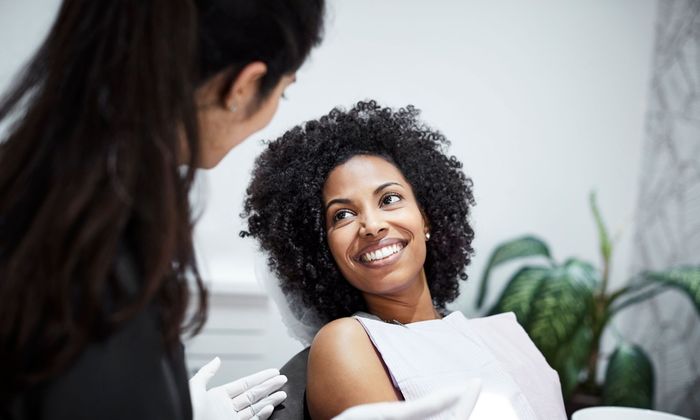 WHO NEEDS DENTAL VENEERS?
You're a good candidate for dental veneers if you're unhappy with the appearance of your teeth and would like to improve the appearance of your smile. People who get dental veneers often have multiple problems with their teeth including cracks, chips, misshapen teeth, and stains. Because the dental veneer hides the natural tooth, many problems can be solved all at once.
Your dentist will want you to have relatively healthy teeth before installing dental veneers. Good oral hygiene is important, or the dental veneer may not last or have the impact that you would like. Your dentist will check you for gum disease and other problems before recommending veneers.
DENTAL VENEER INSTALLATION PROCESS
Dental veneers are a type of cosmetic dentistry procedure that can greatly improve the appearance of your smile. But the process of having dental veneers installed can take anywhere from two to four visits to complete, depending on the type of veneers you choose.
The first step of the process is to consult with your dentist to discuss the type of veneers that are best for you. During this consultation, a Gold Standard Dentistry professional will also take digital impressions of your teeth and determine the size and shape of the veneers that will best suit your smile.
Once your veneers have been ordered, your dentist will prepare your teeth for the installation. This involves removing a very small amount of the enamel on the front of your teeth to make room for the veneers. Next, your dentist will bond the veneers to your teeth. They will apply a special adhesive to the veneers and firmly press them onto your teeth. Then, they will use a curing light to harden the adhesive and secure the veneers in place. Once the veneers have been installed, your Gold Standard Dentistry dentist will make any necessary adjustments to make sure they fit properly. They may also polish the veneers to give them a natural, glossy finish.
The last step involves you receiving instructions on how to properly care for your new veneers. This includes avoiding certain foods, such as sticky candy, and brushing and flossing twice daily. The dental veneer installation process is relatively painless and can greatly improve the appearance of your smile. With the right care and maintenance, your veneers can last for many years.
CONTACT US FOR DENTAL VENEER SERVICES IN FORT MYERS, FL
You deserve to love your smile, and dental veneers in Fort Myers, FL can make that possible. Want to know more about getting veneers? Call Gold Standard Dentistry today to make an appointment.
Ready to get started? Schedule a free estimate with us today
BUSINESS HOURS
Monday: 8:00AM - 4:00PM
Tuesday: 8:00AM - 4:00PM
Wednesday: 8:00AM - 4:00PM
Thursday: 8:00AM - 4:00PM
Friday: 8:00AM - 12:00PM (Administration Only)
Saturday: CLOSED
Sunday: CLOSED