Teeth Whitening
Top Quality Teeth Whitening Services in Fort Myers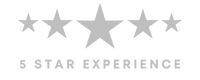 If you want white teeth but are unsure how to achieve them, professional tooth whitening services in Fort Myers, FL may be the solution. Over time, teeth can become stained from the foods we eat, the drinks we consume, and our daily habits. Factors like smoking, poor oral hygiene, and certain lifestyle choices can also contribute to tooth discoloration. At Gold Standard Dentistry, we offer professional tooth whitening services to help patients achieve a brighter, whiter smile.
Our mission is to help you love the way your teeth look. Whether you need preventative care or cosmetic dentistry, we have you covered. We believe that you deserve a smile you can be proud of. That's why we provide professional tooth whitening services, among other treatments. If you're unhappy with the whiteness of your teeth, don't hesitate to schedule an appointment with our dental experts. Contact us today to learn more about our services and take the first step towards achieving a brighter smile.
WHY GET TEETH WHITENING?
There are so many benefits to getting your teeth whitened in Fort Myers, FL. Below are some of the reasons that our patients come to us for teeth whitening.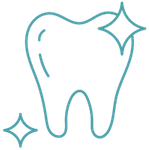 Aesthetics.
We all want to love the appearance of our smile. When you get your teeth whitened, your teeth can be whitened by several shades. Talk to your dentist to find out what you can expect from your specific tooth whitening procedure.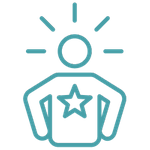 Improved confidence.
Sometimes yellowed or brown teeth can have an impact on patient confidence, leaving them feeling self-conscious about their smile. If you hate smiling because of the appearance of your teeth, tooth whitening can help you feel more confident expressing your happiness and showing your teeth.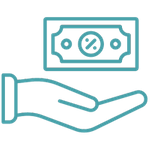 Affordability.
Tooth whitening is a relatively affordable way to make your teeth pearly white and beautiful. Talk to our dental professionals to find out how much your procedure will cost.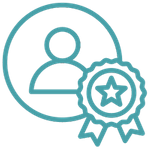 Mental health and professional benefits.
If your feelings about your smile are impacting your personal and professional relationships with others, then getting your teeth whitened can help you feel better about yourself. Smiling makes a difference – get your teeth whitened, so you can see for yourself!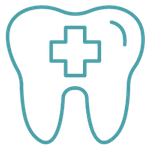 Improved Oral Health.
Teeth whitening helps to remove plaque and tartar buildup which can lead to oral health issues such as cavities and gum disease. Whitening teeth also helps to prevent staining and discoloration which can be caused by certain foods and drinks.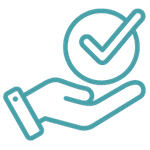 Convenience.
Professional teeth whitening treatments are fast and easy and can be completed in one office visit. In addition, many dental offices offer take-home kits which allow you to get your teeth whitened at your own convenience.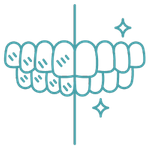 Prevent Further Discoloration.
Teeth whitening is a great way to prevent further discoloration and staining of your teeth. It helps to remove existing stains and helps to protect against future ones.
Long-Lasting Results.
Teeth whitening treatments can last for several months so you can enjoy your brighter, whiter smile for a long time. Regular maintenance with products such as whitening toothpastes can help to extend the life of your whitening results.
Is it possible to whiten your teeth at home?
DIY tooth whitening kits are available at home, but they may not be as effective as whitening your teeth with the dentist.
Is teeth whitening safe?
When you get your teeth whitened with the dentist at Gold Standard Dentistry, it's safe and effective. We're experienced with teeth whitening and can answer any questions you might have about whitening.
Is teeth whitening covered by insurance?
Most insurance plans do not cover cosmetic procedures like teeth whitening. Call your insurance to find out if your plan will cover tooth whitening.
Am I a good candidate for teeth whitening?
You should have healthy teeth and good oral hygiene habits if you're going to get your teeth whitened. If you don't brush your teeth regularly, then your teeth whitening procedure won't last as long.
How long does professional teeth whitening last?
Professional teeth whitening typically lasts for about six months, but it can vary depending on the individual.
What are the side effects of teeth whitening?
The most common side effect of professional teeth whitening is tooth sensitivity. Other side effects can include gum irritation, dry mouth, and temporary changes to your tooth enamel.
Are there any risks associated with teeth whitening?
The risks of teeth whitening are generally minimal, but there is a risk of some tooth sensitivity.
What type of tooth whitening technique should I choose?
The type of whitening technique you choose depends on your individual needs and goals. Your dentist can help you choose the best whitening technique for you.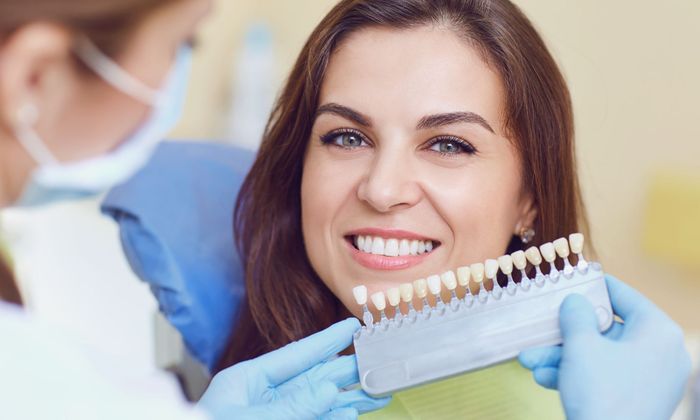 BEST PRACTICES AFTER GETTING YOUR TEETH WHITENED
After getting your teeth whitened, it is important to follow some best practices to maintain the results and prevent any potential damage. Firstly, avoid consuming or drinking dark-colored foods and beverages such as coffee, tea, red wine, and berries, as they can stain your teeth again. Brush your teeth gently with a whitening toothpaste and rinse your mouth with water after consuming any staining substances. It is essential to maintain good oral hygiene by brushing and flossing regularly and visiting your dentist for professional cleanings. Finally, refrain from smoking or using any tobacco products as they can quickly darken your newly whitened teeth. By following these best practices, you can enjoy a brighter smile for longer.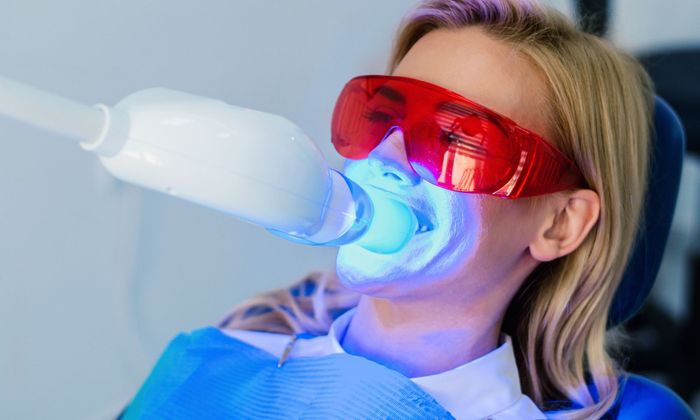 WHY CHOOSE US?
At Gold Standard Dentistry, we are dedicated to providing the highest quality of care and service. Our dentists are experienced and knowledgeable and use the latest in dental technology to ensure that your teeth whitening procedure is safe and effective. We understand the importance of a bright and healthy smile and will work with you to develop a custom plan that meets your individual needs and goals. We also offer a variety of other dental services to help maintain your oral health and provide a comfortable, relaxing atmosphere for our patients. We are committed to helping you achieve a beautiful smile that you can be proud of, and we look forward to helping you reach your goals.
TAKE THE FIRST STEPS TOWARDS WHITER AND MORE BEAUTIFUL TEETH
Want teeth whitening in Fort Myers, FL? Call Gold Standard Dentistry today to make an appointment and learn more about our safe, effective professional whitening services.
Ready to get started? Schedule a free estimate with us today
BUSINESS HOURS
Monday: 8:00AM - 4:00PM
Tuesday: 8:00AM - 4:00PM
Wednesday: 8:00AM - 4:00PM
Thursday: 8:00AM - 4:00PM
Friday: 8:00AM - 12:00PM (Administration Only)
Saturday: CLOSED
Sunday: CLOSED