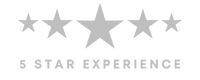 Root Canals
An infected tooth is a dental emergency – one that requires a root canal as soon as possible. If you have an infected tooth, it's important to get a root canal quickly to stop the pain as well as the spread of the infection.
At Gold Standard Dentistry, we provide root canals to patients suffering from tooth infection. If you're experiencing tooth pain, swelling and other symptoms, you may need a root canal as well. Our team of expert dentists can let you know exactly what it is you're dealing with, and the best course of action for treating your ailments. Our goal is to help you feel the relief you need to live your best life, with your best possible smile.Call your dentist in Fort Myers, FL, to learn more about this important procedure.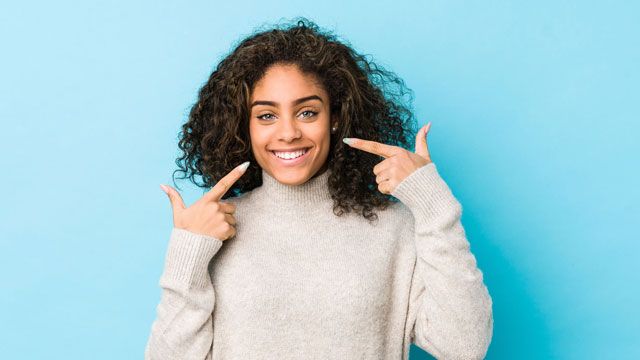 SIGNS YOU NEED A ROOT CANAL
How can you tell if you need a root canal?
Having a problem with your tooth can be concerning, but the good news is that your dentist can help you figure out what's going on. If you suspect that you need a root canal, there are several common symptoms to look out for. If you are suffering from any of these ailments, it would be best to let your dentist know as soon as possible to help avoid further complications or pain.
If you haven't been to the dentist yet, these are the symptoms to watch for:
Pain in and around the infected tooth
A crack in the tooth
Swelling in gums
Sudden sensitivity to heat and cold
Tooth looseness
Some symptoms listed above are symptoms that you may experience with other tooth problems, so it's impossible to know if you need a root canal unless you've gotten a diagnosis from your dentist. Call today to make an appointment if you're having any of these problems.
WHAT HAPPENS DURING A ROOT CANAL
A root canal is a procedure that cleans infection out of a tooth. The infection may have entered the tooth through a crack in the tooth enamel, through a hole in the tooth made by decay, or through a chip in the tooth.
No matter how it got there, once the infection is in the delicate pulp of the tooth, it's important to get rid of it as soon as possible. During the root canal, your dentist will drill into the tooth, clean out the infection, then seal the tooth's interior to prevent the infection from returning.
Once the tooth has been cleaned and the infection is gone, your dentist will place a crown over the top of the tooth. Crowns come available in colors that match your other teeth, so your crown may look perfectly natural. The crown is necessary because the root canal weakens the tooth enamel. Without the crown, the enamel could break again.
In addition to our root canals, our dentists are proud to offer you the best crowns in the industry., We offer a wide range of material options to help you choose the best fit for your needs. Rest assured that we will execute the entire procedure with top tier care and professionalism.
WHY DO YOU NEED A ROOT CANAL?
An infection that's allowed to remain in a tooth could lead to loss of the permanent tooth. Infection can also spread to other parts of the body, which could have long-term effects on your health. This is why we consider a tooth infection to be a dental emergency, because failure to get a root canal when one is needed could lead to tooth extraction, or worse.
Furthermore, root canals are often performed to alleviate pain and discomfort caused by an infection or to save a tooth that is severely decayed or damaged. Root canals are necessary when the pulp of a tooth becomes infected or inflamed due to deep decay, a crack or chip in the tooth, or trauma to the area. The pulp of a tooth contains the nerve, blood vessels, and connective tissue. When this tissue is infected, it can cause extreme pain, sensitivity to hot and cold temperatures, and even abscesses in the gums.
That said, the main reason to get a root canal is to avoid tooth loss. While it is possible to extract a tooth that is infected, root canals are generally considered to be a better option since they preserve the natural tooth and allow it to remain structurally sound. Additionally, root canals can help to reduce pain and prevent the spread of infection to nearby teeth. In some cases, root canals can also help to protect the jawbone by preserving the tooth's root structure. Ultimately, root canals are an effective and often necessary procedure to maintain healthy teeth and gums.
Why Trust Us?
At Gold Standard Dentistry, we prioritize patient comfort and care when it comes to performing root canals. We understand that a root canal can be a stressful situation, which is why we strive to make the process as easy and pain-free as possible. Our team of highly trained and experienced dentists and staff are dedicated to providing you with the best possible care. We use state-of-the-art technology to ensure the highest quality of service, while ensuring your experience is as comfortable as possible.
Our dentists are committed to providing the highest quality of care and expertise when it comes to root canals. We believe that a healthy and beautiful smile is the foundation of a happy life, and we strive to help each of our patients achieve this goal.
ARE YOU EXPERIENCING TOOTH PAIN? CALL YOUR DENTIST AT GOLD STANDARD DENTISTRY
Root canals are an essential part of dental care, and they can provide relief from pain, protect your other teeth, and save your tooth from extraction. Don't hesitate to call us if you think you need a root canal. We'll use the latest technology and techniques to make sure your root canal procedure is as comfortable and stress-free as possible. We are here to help you keep your smile looking its best. So don't wait! Contact us today to learn more about our root canal services and how they can help you.
Ready to get started? Schedule a free estimate with us today
BUSINESS HOURS
Monday: 8:00AM - 4:00PM
Tuesday: 8:00AM - 4:00PM
Wednesday: 8:00AM - 4:00PM
Thursday: 8:00AM - 4:00PM
Friday: 8:00AM - 12:00PM (Administration Only)
Saturday: CLOSED
Sunday: CLOSED