Fort Myers General & Family Dentistry
Top Quality Dentistry Services in Fort Myers

Welcome to Gold Standard Dentistry, where we provide high-quality dental care to patients of all ages in Fort Myers, FL.
Our team of skilled professionals is dedicated to delivering personalized treatments that meet the unique needs of every patient. With state-of-the-art equipment and a commitment to staying up to date with the latest advancements in dental technology, we strive to ensure that your experience with us is comfortable, stress-free, and effective. Contact us today to request an appointment!
General Dentistry Services
At Gold Standard Dentistry, we are committed to providing the best possible dental care to our patients. Our general dentistry services include:

Teeth Cleaning:
We offer expert teeth cleaning services for a brighter, healthier smile. Our skilled team ensures a thorough and gentle cleaning experience, leaving your teeth feeling fresh and plaque-free.

Teeth Examination:
We provide comprehensive teeth examinations to ensure optimal oral health. Our experienced team conducts thorough screenings and diagnoses, offering personalized treatment plans for each patient.

Fluoride Treatments:
Our fluoride treatments strengthen and protect your teeth from decay. Our gentle and effective application helps prevent cavities and promotes overall dental health.

X-rays:
Gold Standard Dentistry utilizes advanced digital X-rays to accurately diagnose and treat oral health issues. Our high-resolution images provide detailed insights for a comprehensive treatment plan.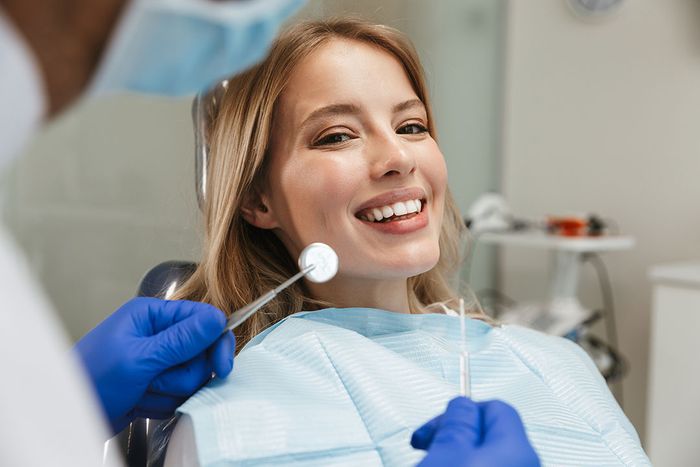 The Importance of Routine Dentist Visits
Regular dental visits play a vital role in maintaining optimal oral health. Our experienced dentists recommend routine check-ups every six months to detect any oral issues early on. During these visits, we will perform a thorough dental examination, checking for cavities, gum disease, or any other dental problems. Additionally, professional teeth cleaning helps remove plaque and tartar buildup, preventing future dental issues.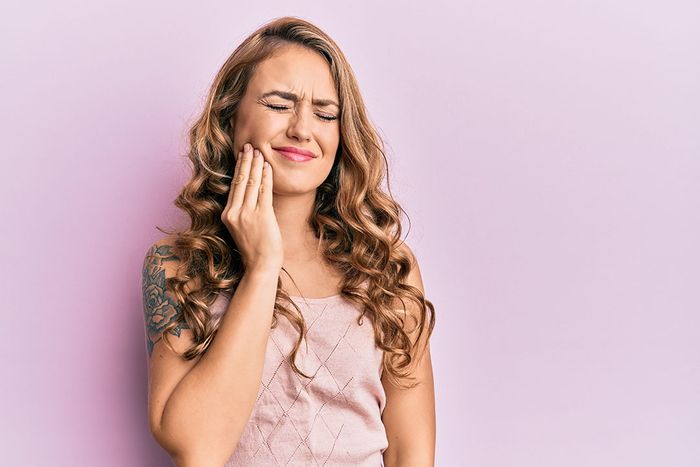 Signs You Need to See the Dentist
Knowing when to seek dental care is crucial for maintaining your oral health. Common signs that indicate a dental visit is necessary include:
Tooth pain

Sensitivity to hot or cold temperatures

Bleeding or swollen gums

Persistent bad breath

Loose or chipped permanent teeth
If you experience any of these symptoms, it is essential to schedule an appointment with us promptly to prevent further damage.
What to Expect During Your Appointment
When you visit Gold Standard Dentistry, you can expect a professional and comfortable experience. During your appointment, our friendly team will conduct a comprehensive examination of your teeth and gums. This may include taking x-rays to assess the health of your teeth and jawbone. Our dentists will discuss their findings with you and create a personalized treatment plan tailored to your specific needs.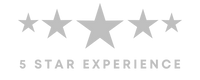 Why Choose Us?
At Gold Standard Dentistry, we prioritize your dental health and overall satisfaction. Our team is composed of highly skilled and experienced professionals who are passionate about delivering exceptional dental care. We stay up to date with the latest advancements in dentistry and use state-of-the-art equipment and techniques to ensure your comfort and safety. We strive to create a welcoming and friendly environment where you can feel at ease during your dental visits.
Experience exceptional dental care at Gold Standard Dentistry in Fort Myers, FL.
Our skilled team is dedicated to helping you achieve optimal oral health through our comprehensive range of general dentistry services. Schedule an appointment with us today and take the first step toward maintaining a healthy and confident smile.
BUSINESS HOURS
Monday: 8:00AM - 4:00PM
Tuesday: 8:00AM - 4:00PM
Wednesday: 8:00AM - 4:00PM
Thursday: 8:00AM - 4:00PM
Friday: 8:00AM - 12:00PM (Administration Only)
Saturday: CLOSED
Sunday: CLOSED