Implant Supported Dentures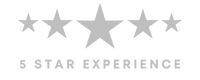 Implant Supported Dentures
Many people are familiar with traditional dentures, but not as many have heard about implant supported dentures. Knowing the difference is important if you're a candidate for prosthetic teeth. As your dentist in Fort Myers, FL, the professionals at Gold Standard Dentistry are happy to offer implant supported denture installation services.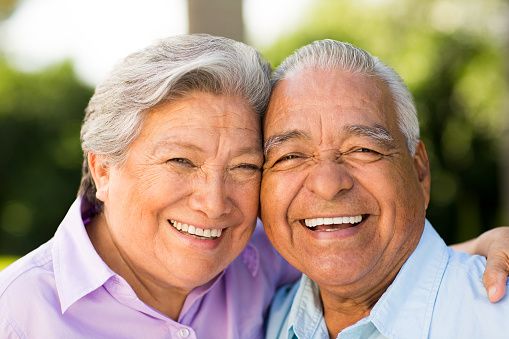 WHAT ARE IMPLANT SUPPORTED DENTURES?
Implant supported dentures consist of a full arch of prosthetic teeth installed on implants that have been fused with the jaw. Implant supported dentures look much like traditional dentures, but they're different from traditional teeth in a few keyways.
Implant Supported Dentures Vs. Traditional Dentures
Functionality. Traditional dentures sit inside the mouth but are not attached. Implant supported dentures are attached to abutments that are inserted into the jaw, which means they can't slip in the mouth or come out accidentally.
Confidence in your smile. When you have implant supported dentures, you can be sure that your dentures will stay in place, regardless of what you're doing. This makes it easier to have confidence in your smile!
IMPLANT SUPPORTED DENTURES FAQ
Who is a good candidate for implant supported dentures?
Not everyone is a good candidate for implants. To ensure that your implant supported dentures will properly fuse to your jaw, your dentist will need to evaluate your jaw for sufficient bone. Your dentist will also evaluate your overall oral health. The best candidates have good oral hygiene and good oral health overall.
Are implant supported dentures a permanent change?
Once the dentist has installed implant supported dentures, they are permanent. Fortunately, these dentures can last for decades with proper care, which means that you'll enjoy years of beautiful prosthetic teeth.
Can implant supported dentures be taken out?
Some implant supported dentures can be removed easily, but not all implant supported dentures can be taken out by the patient. Talk to your dentist to find out which type of dentures have been installed. Your dentist can talk to you about the difference between these two types of dentures.
How are implant supported dentures cleaned?
Your dentist will show you how to clean your implant supported dentures with a soft bristle toothbrush and non-abrasive toothpaste. Regular cleaning is important to ensure that your dentures last as long as possible. Removing bacteria from your dentures is also important for your health, so follow all instructions to keep your implant supported dentures clean.
WHO NEEDS IMPLANT SUPPORTED DENTURES?
Your dentist will let you know if you're a good candidate for these types of dentures. If you have multiple missing or damaged teeth, this may be the ideal type of denture for you.
CONTACT GOLD STANDARD DENTISTRY REGARDING IMPLANT SUPPORTED DENTURES
At Gold Standard Dentistry, our experienced dental professionals can install implant supported dentures to patients in Fort Myers, FL. Call today to make an appointment.
Ready to get started? Schedule a free estimate with us today
BUSINESS HOURS
Monday: 8:00AM - 4:00PM
Tuesday: 8:00AM - 4:00PM
Wednesday: 8:00AM - 4:00PM
Thursday: 8:00AM - 4:00PM
Friday: 8:00AM - 12:00PM (Administration Only)
Saturday: CLOSED
Sunday: CLOSED